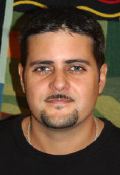 Joan Wheelis, M.D.

Director

Dr. Wheelis received her M.D. from Boston University and completed her psychiatric residency at McLean Hospital in Belmont, MA in 1989. She founded Two Brattle Center in 1996 and has been its Director since that time. In addition to her work at Two Brattle Center, Dr. Wheelis is an Assistant Clinical Professor at Harvard Medical School and teaches at the joint Massachusetts General Hospital / McLean Hospital Psychiatric Residency Program. Additionally, Dr. Wheelis is a Training and Supervising Analyst at the Boston Psychoanalytic Society and Institute. In 1997, Dr. Wheelis began training with Dr. Marsha Linehan at the University of Washington in Dialectical Behavioral Therapy and has been a DBT Trainer with Btech since 2002. Dr. Wheelis's interests include the treatment of borderline personality disorder and suicidal behavior.

Matthew Jerram, Ph.D.

Affiliate Psychologist

Matthew Jerram received his Ph.D. in Clinical Psychology from Suffolk University in 2002 after completing his internship at the Brockton/West Roxbury VAMC. He completed his postdoctoral training at Two Brattle Center. He earned his B.A. in psychology and M.L.A. in the History of Ideas at Johns Hopkins University. Dr. Jerram is intensively trained in Dialectical Behavior Therapy and is a member of the Two Brattle Center DBT Consultation Team. Additionally he has extensive clinical experience in cognitive-behavioral therapy, and neuropsychological assessment. Dr. Jerram is an Assistant Professor in the Psychology Department at Suffolk University in Boston, MA.

Ricardo Benitez, B.S.

Information Technology Director

Ricardo Benitez received a B.S. in Business Administration from Boston University. As part of the TBC team, he serves as the Information Technology Director.

Raquel Dillem Pa

Office Manager

Raquel Dillem Pa graduated from Liceu Muniz Freire in Cachoeiro De Itapemirim - ES, Brazil. She worked as an elementary school teacher. Her managerial experience includes office management in both Brazil and in the United States. She speaks English, Spanish and Portuguese.

Ardith Welwood, MA, LMHC

Licensed Mental Health Counselor

Certified Executive Coach

Ardith received her Master of Arts from Lesley University in psychology in 1998. Earning her license as a Mental Health Counselor in 2000, Ardith has training and experience in several treatment modalities including Dialectical Behavioral Therapy, Cognitive Behavioral Therapy, and Acceptance and Commitment Therapy.

In 2006 Ardith completed an executive coaching six day intensive program through the College of Executive coaching conducted by Dr. Jeffery Auerbach. She incorporates her action oriented business and professional coaching skills into her psychotherapy practice and also provides goal oriented peak performance coaching to individuals.

Through Harvard Law School in 2014, Ardith became certified in Negotiations and Difficult Conversations.

Currently, Ardith is the founder and CEO of Boston Accountability in Cambridge, Massachusetts. She conducts DBT and ACT with individuals, couples and families.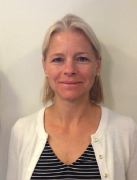 Kelly Urban, MA, LMHC

Licensed Mental Health Counselor

Certified Health and Wellness Coach

Kelly received her Master of Arts in clinical psychology from Antioch University Santa Barbara in 2010. She earned her B.A. in Sociology and Psychology at the University of Connecticut.

She worked at McLean Hospital's 3East Cambridge Residence, a community based residence that utilizes DBT and CBT to help young women increase their independence and skills, as they transition out of treatment. Currently, Kelly works at the Asperger/Autism Network, where she specializes in working with adults on the Autism Spectrum.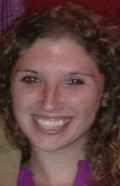 Hila Ben-Levi, Psy.D.

Affiliate Psychologist

Hila received her Psy.D. in Clinical Psychology from William James College (formely MSPP) in 2005, after completing a Harvard Medical School internship at the Victims of Violence Program at the Cambridge Health Alliance. For almost two decades, Hila served as the Assistant Clinical Director for a Community Mental Health agency, where she treated children, adults, and families, supervised psychologists in training, and consulted to school psychologists and guidance counselors in various school systems. Hila worked for a College Counseling Center for over a decay, and completed a prestigious Fellowship at Harvard Medical School's McLean Hospital 3EAST Residential Program, a DBT program for adolescents and young adults. As an affiliated psychologist with the Two Brattle Center, she co-led the Adult DBT Skills Group, and provides individual DBT treatment and skills training.

Hila is also a Certified Clinical Trauma Professional.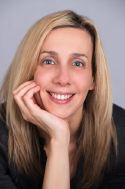 Brian Boyle, M.D.

Affiliate Psychiatrist

Brian received his M.D. from Harvard Medical School and completed the Massachusetts General Hospital / McLean Hospital Adult Psychiatry Residency Training Program, where he served as Chief Resident of Psychotherapy and the Program in Psychodynamics. He earned his B.A. in philosophy at Yale College. His interests include biological, analytical, and organizational psychiatry. He holds a faculty position in the McLean Neurotherapeutics department, where he serves on the ketamine and electroconvulsive therapy services. He is Co-founder and President of Measured Wellness, PLLC, a private psychiatric practice in Boston which aims to improve care through the integration of technology. Having completed the one-year fellowship in psychoanalysis at the Boston Psychoanalytic Society and Institute (BPSI), as well as trained in the Mentalization Based Treatment Clinic at McLean.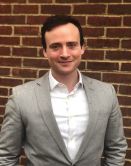 Miriam R. Rowan, Psy.D.

Affiliate Psychologist

Miriam is a Staff Psychologist within McLean Hospital's 3East Program and Instructor in Psychology, Part-Time at Harvard Medical School.  Miriam earned her doctorate in clinical psychology from the P.G.S.P.-Stanford Psy.D. Consortium, where she trained at Stanford Medicine, the Palo Alto VA, and Kaiser Permanente.  She completed a combined child and adult focused pre-doctoral internship at Woodhull Medical Center, NYC Health + Hospitals in Brooklyn, NY and a postdoctoral fellowship in Dialectical Behavior Therapy (DBT) at McLean's 3East Girls Intensive Residential DBT Program.  She has been trained in Trauma-Focused Cognitive Behavior Therapy (TF-CBT), DBT Family Therapy as well as DBT for PTSD.  Her clinical expertise includes treatment of post-traumatic stress disorder, borderline personality disorder, and eating disorders.  She focuses on providing care to adolescents, young adults, and families, and also specializes in working with dancers, athletes, and performers.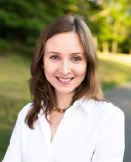 Chelsey Wilks, Ph.D.

Affiliate Psychologist Post-Doctoral Fellow

Chelsey received her PhD in clinical psychology at the University of Washington where she was trained in Dialectical Behavior Therapy by Marsha Linehan. Chelsey has served as a post-doctoral scholar at Harvard University where she conducted research on the ethics, implementation, and pitfalls of using technology to treat individuals at risk for suicide.
Kelly Zuromski, Ph.D.

Affiliate Psychologist Post-Doctoral Fellow

Kelly received her Ph.D. in Clinical Psychology from Auburn University in 2017 and completed her internship at the Charleston Consortium (Medical University of South Carolina / Ralph H. Johnson VA Medical Center). Currently she is a Research Associate in the Department of Psychology at Harvard University. Her research is focused on improving the prediction and prevention of suicide. She has a particular interest in exploring how technology can be harnessed to identify at-risk individuals and deliver interventions outside of traditional healthcare settings. Kelly has clinical expertise working with suicidal patients, trauma-exposed populations and has received training in Prolonged Exposure Therapy, Cognitive Processing Therapy, and Trauma-Focused Cognitive Behavior Therapy.

Melissa Broughton, PMHNP-BC

Psychiatric Nurse Practitioner

Melissa Broughton is a board certified psychiatric mental health nurse practitioner. She completed her undergraduate and graduate nursing education at Northeastern University in addition to a prior undergraduate degree from Northeastern in Behavioral Neuroscience. Melissa has worked in a diverse range of clinical facilities including an adolescent residential DBT unit at McLean Hospital, an acute adult inpatient medical psychiatric unit as a registered nurse at Massachusetts General Hospital, and a partial program at Brigham and Women's Faulkner Hospital. Her interests include an integrated approach of psychotherapy with medical/psychiatric care. She currently works in private practice and at Two Brattle Center as a psychiatric nurse practitioner providing psychopharmacological consultation.