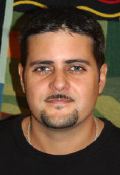 Joan Wheelis, M.D.

Director

Dr. Wheelis received her M.D. from Boston University and completed her psychiatric residency at McLean Hospital in Belmont, MA in 1989. She founded Two Brattle Center in 1996 and has been its Director since that time. In addition to her work at Two Brattle Center, Dr. Wheelis is an Assistant Clinical Professor at Harvard Medical School and teaches at the joint Massachusetts General Hospital / McLean Hospital Psychiatric Residency Program. Additionally, Dr. Wheelis is a Training and Supervising Analyst at the Boston Psychoanalytic Society and Institute. In 1997, Dr. Wheelis began training with Dr. Marsha Linehan at the University of Washington in Dialectical Behavioral Therapy and has been a DBT Trainer with Btech since 2002. Currently Dr. Wheelis is the DBT consultant for the Gunderson Residence at McLean Hospital, and Director of the Adult DBT Training Clinic. Dr. Wheelis's interests include the treatment of borderline personality disorder and suicidal behavior.

Matthew Jerram, Ph.D.

Affiliate Psychologist

Matthew Jerram received his Ph.D. in Clinical Psychology from Suffolk University in 2002 after completing his internship at the Brockton/West Roxbury VAMC. He completed his postdoctoral training at Two Brattle Center. He earned his B.A. in psychology and M.L.A. in the History of Ideas at Johns Hopkins University. Dr. Jerram is intensively trained in Dialectical Behavior Therapy and is a member of the Two Brattle Center DBT Consultation Team. Additionally he has extensive clinical experience in cognitive-behavioral therapy, and neuropsychological assessment. Dr. Jerram is an Assistant Professor in the Psychology Department at Suffolk University in Boston, MA.

Ricardo Benitez, B.S.

Information Technology Director

Ricardo Benitez received a B.S. in Business Administration from Boston University. As part of the TBC team, he serves as the Information Technology Director.

Raquel Dillem Pa

Office Manager

Raquel Dillem Pa graduated from Liceu Muniz Freire in Cachoeiro De Itapemirim - ES, Brazil. She worked as an elementary school teacher. Her managerial experience includes office management in both Brazil and in the United States. She speaks English, Spanish and Portuguese.

Ardith Welwood, MA, LMHC

Licensed Mental Health Counselor

Certified Executive Coach

Ardith received her Master of Arts from Lesley University in psychology in 1998. Earning her license as a Mental Health Counselor in 2000, Ardith has training and experience in several treatment modalities including Dialectical Behavioral Therapy, Cognitive Behavioral Therapy, and Acceptance and Commitment Therapy.

In 2006 Ardith completed an executive coaching six day intensive program through the College of Executive coaching conducted by Dr. Jeffery Auerbach. She incorporates her action oriented business and professional coaching skills into her psychotherapy practice and also provides goal oriented peak performance coaching to individuals.

Through Harvard Law School in 2014, Ardith became certified in Negotiations and Difficult Conversations.

Currently, Ardith is in private psychotherapy practice and is the founder and CEO of Boston Accountability in Cambridge, Massachusetts. She conducts DBT and ACT with individuals, couples and families.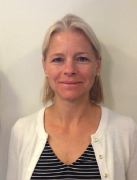 Valerie I. Photos, Ph.D.

Affiliate Psychologist

Dr. Photos received her bachelor's degree from the University of Chicago and her master's and doctoral degrees in clinical psychology from Harvard University. She completed a post-doctoral Fellowship in Personality Disorders at the Gunderson Residence of McLean Hospital and has completed a foundational DBT training through Behavioral Tech. Additionally Dr. Photos has been trained in Mentalization Based Treatment by Drs. Fonagy and Bateman. She currently works as a therapist at 3East at McLean Hospital,

highly-specialized treatment program for adolescents who are exhibiting self-endangering behaviors and emerging borderline personality traits.

Kelly Urban, MA, LMHC

Licensed Mental Health Counselor

Certified Health and Wellness Coach

Kelly received her Master of Arts in clinical psychology from Antioch University Santa Barbara in 2010. She earned her B.A. in Sociology and Psychology at the University of Connecticut.

She worked at McLean Hospital's 3East Cambridge Residence, a community based residence that utilizes DBT and CBT to help young women increase their independence and skills, as they transition out of treatment. Currently, Kelly is in private practice and also works at the Asperger/Autism Network, where she specializes in working with adults on the Autism Spectrum.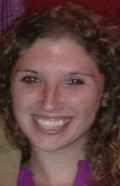 Maggie Gorraiz, Ph.D.

Affiliate Psychologist

Dr. Gorraiz received her Ph.D. in Clinical Psychology from the University of Rhode Island in 2014.  She completed her predoctoral internship at Yale New Haven Hospital, School of Medicine and a postdoctoral fellowship at the Center for Cognitive and Dialectical Behavior Therapy (CCDBT) in New York.  In addition to her private practice, she is an Instructor at McLean Hospital/Harvard Medical School in the Department of Psychiatry and a staff psychologist in the McLean 3East outpatient DBT program, a specialized clinical program delivering DBT to high-risk, multi-problem adolescents.  She has received extensive training in the delivery of evidence-based treatments, including DBT, cognitive behavioral therapy (CBT) and exposure therapies to adolescents and adults across various clinical and research settings.